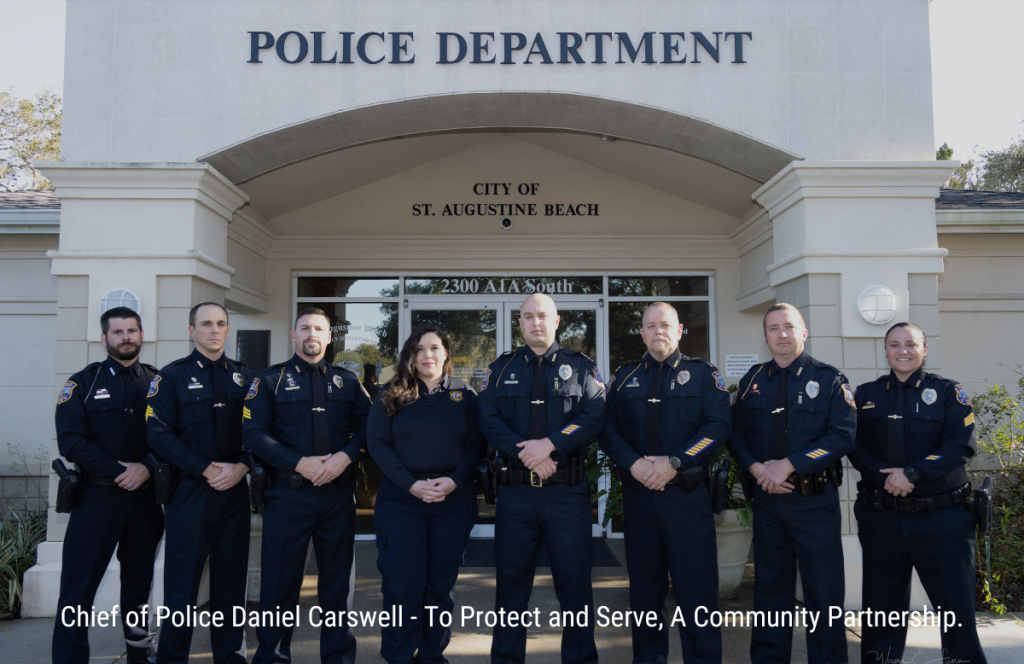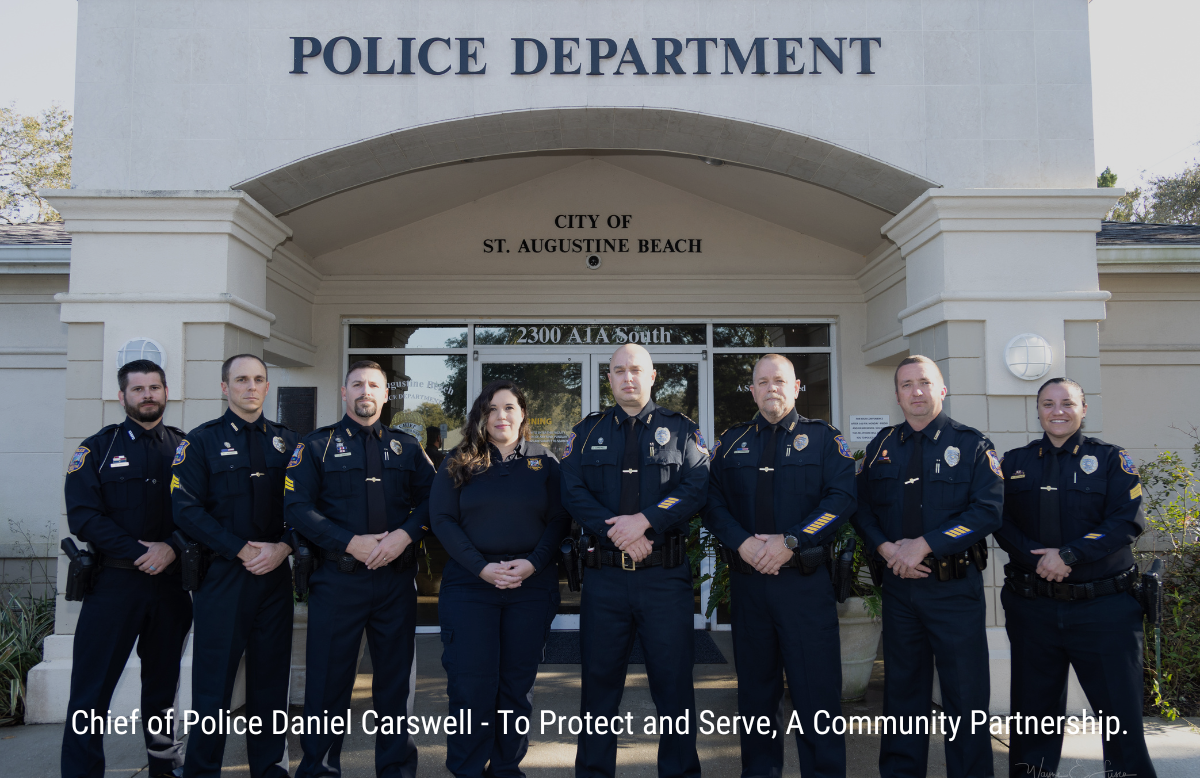 About the St. Augustine Beach Police Department
The mission of the St. Augustine Beach Police Department is to provide a high quality of law enforcement services by creating a partnership with our community to help prevent crime and safeguard lives and property.
The police department consists of 22 sworn officers, which includes a full-time detective, a K9 officer, and two full-time beach patrol officers. Additionally, the agency employs three civilian personnel, a part-time accreditation manager and ten volunteers. Sworn personnel can be assigned to additional duties such as bike patrol, utilizing ATVs for beach patrol, community policing, and have the ability to join unified specialty teams. Our officers provide 24-hour service to the citizens and visitors of St. Augustine Beach, 365 days a year.
The department has 3 full-time non-sworn members who are responsible for daily administrative functions as well as records keeping and electronic data management.
The St. Augustine Beach Police Department has been an accredited agency since 2015 by the Commission for Florida Law Enforcement for Accreditation (CFA). Through this accreditation process, it is ensured that the agency's personnel, policies, equipment, and facilities are held to the highest standards in law enforcement.
The St. Augustine Beach Police Department is a Drug Free Workplace and an Equal Opportunity Employer.
About St. Augustine Beach
The city of St. Augustine Beach was incorporated in 1959 as a municipal government in St. John's County. The city is approximately 3.0 square miles in size and is home to approximately 7,000 permanent residents, but draws in thousands of visitors each year who come to utilize the city's oceanfront amenities and enjoy our beach. St. Augustine Beach has been voted as one of the finest beaches in the United States for several years. In 2023, St. Augustine Beach was ranked as the 13th best beach in the United States by Trip Advisor.